Details

January 29, 2020
11:00AM-1:00PM
Mid Coast ACIT/ABC Candidate Forum & Luncheon
ABC / Freeport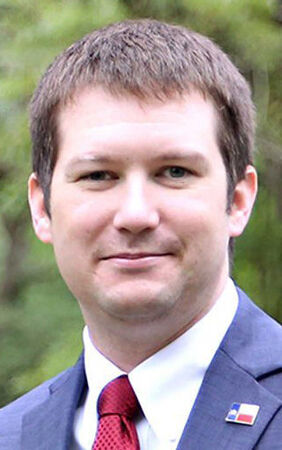 Register Today!

Mid-Coast Region
ACIT/ABC Candidate Forum & Luncheon
Wednesday, January 29, 2020
Candidates for State Representative HD25:
Troy Brimage
Ro'Vin Garrett
Patrick Henry
Rhonda Seth
Mitch Thames
Cody Vasut

Candidates for Brazoria County Sheriff:
Richard Foreman
Bo Stallman
Randy Rhyne (invited)
Location
Associated Builders & Contractors, Inc.
Texas Gulf Coast Chapter
Room: Brazos A
1002 ABC Avenue
Freeport, TX 77541
Program
11:00 am Registration and Networking
11:30 am Lunch
12:00 pm Program Begins
Register Here
ABC Members, please register online by clicking here.
Registration
Members of ACIT, TCC & ABC - $35 / Onsite registration $45
Non-Members - $45 / Onsite registration $55
Register Here or Print Registration Form
Registration deadline January 24, 2020
Sponsorship Opportunities
Luncheon Sponsor - $250
Exhibit Sponsor* - $150 (limit 7)
Door Prize Sponsor - $50
Door Prize Sponsor In-Kind
*Priority given to members of ACIT, TCC or ABC
Sponsor Here or Print Sponsorship Form
Thank You to our Current Sponsors!
Facility Sponsor
ABC
Lunch Sponsors
Contech Control Services
Ohmstede Industrial Services
Terracon Consultants
Tolunay-Wong Engineers
Exhibit Sponsors
ABC
US FUSION & Specialty Construction
Door Prize Sponsors
Dunn Heat Exchangers
Heritage Environmental Services
Tolunay-Wong Engineers

For Further Information
Darlyne Ingalls
ACIT Director of Meetings
(512) 646-6410
ingalls@acit.org

ABC Members may contact
Ruby Pratt
(979) 233-0279
ruby@abctxgulfcoast.org
2020-01-29 11:00:00
2020-01-29 13:00:00
America/Detroit
Mid Coast ACIT/ABC Candidate Forum & Luncheon
Register Today! Mid-Coast RegionACIT/ABC Candidate Forum & Luncheon Wednesday, January 29, 2020   Candidates for State Representative HD25: Troy BrimageRo'Vin GarrettPatrick HenryRhonda SethMitch ThamesCody Vasut Candidates for Brazoria County Sheriff:Richard ForemanBo StallmanRandy Rhyne (invited)   LocationAssociated Builders & Contractors, Inc.Texas Gulf Coast ChapterRoom: Brazos A1002 ABC AvenueFreeport, TX 77541 Program11:00 am Registration and Networking11:30 am Lunch12:00 pm Program Begins Register HereABC Members, please register online by clicking here. RegistrationMembers of ACIT, TCC & ABC - $35 / Onsite registration $45Non-Members - $45 / Onsite registration $55Register Here or  Print Registration FormRegistration deadline January 24, 2020 Sponsorship OpportunitiesLuncheon Sponsor - $250Exhibit Sponsor* - $150 (limit 7)Door Prize Sponsor - $50Door Prize Sponsor In-Kind*Priority given to members of ACIT, TCC or ABCSponsor Here or Print Sponsorship Form Thank You to our Current Sponsors! Facility SponsorABC Lunch SponsorsContech Control ServicesOhmstede Industrial ServicesTerracon ConsultantsTolunay-Wong Engineers Exhibit SponsorsABCUS FUSION & Specialty Construction Door Prize SponsorsDunn Heat ExchangersHeritage Environmental ServicesTolunay-Wong Engineers For Further InformationDarlyne IngallsACIT Director of Meetings(512) 646-6410ingalls@acit.org ABC Members may contactRuby Pratt(979) 233-0279ruby@abctxgulfcoast.org        
ABC / Freeport